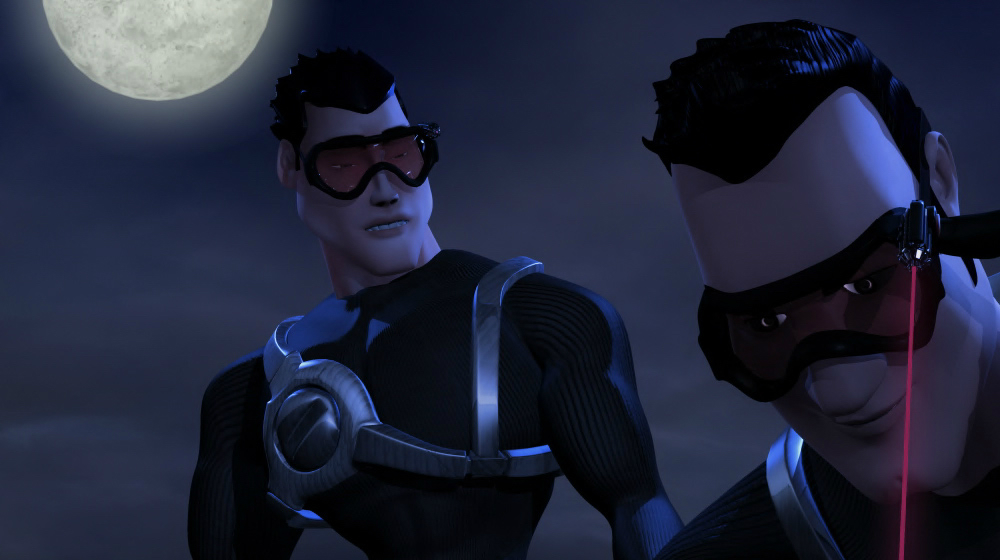 "
Design is the contrast of the core of limitations therefore there are no boundaries. It is simply an interpretation of creativity.
Paul Rand
Graphic designer, Art director
Khan Khan is a handsome, successful, charismatic master thief and con artist. His professional career has been perfect, but when he gets himself embroiled in a heist gone bad, his reputation faces a serious challenge. In Khan's latest con, he and his best friend Nancy, out on a routine diamond heist, run afoul of psychotic criminal mastermind and diamonds owner Busmutty and his dim- witted thugs.
When Nancy is killed by a group of baddies, Khan spirals into a tailspin finding solace with his old compatriots, the semi- bumbling Manny and Bobby. But his grieving period is short lived as Busmutty roots him out and Khan is forced into an uneasy partnership with the villian to recover the stolen loot.
Their adventure to recover the stolen diamonds has Khan crossing paths with Busmutty's platoon of Marilyn Monroe clones, crooked cops, and the mysterious, beguiling Majurah. All hope is nearly lost when Mr. K – Busmutty's former mentor and an even-more- dastardly evil mastermind – arrives on the scene. With hundreds of millions of dollars on the line and two mega-villains (and a shadowy government agency) breathing down his neck, Khan will need all the help he can get to steal all the loot, dupe all the players, and punch all the bad guys in the face before time runs out. The con and the Khan will have to be...well...perfect.
The biggest cliche
The Perfect Khan is a fast paced, irreverant, comedy action film voiced by the leading voice actors in American Anime. Geared toward adults and fans of Archer, The Simpsons, and Bob's Burgers, this is one animated feature you might not want to watch with the whole family.